Local 33 Undergrad Support Toolkit
Don't forget: Sign the petition! 
STEP #1: Can you post this social media graphic to your Instagram or Facebook story? You can also Tweet the link: sunatyale.org/sign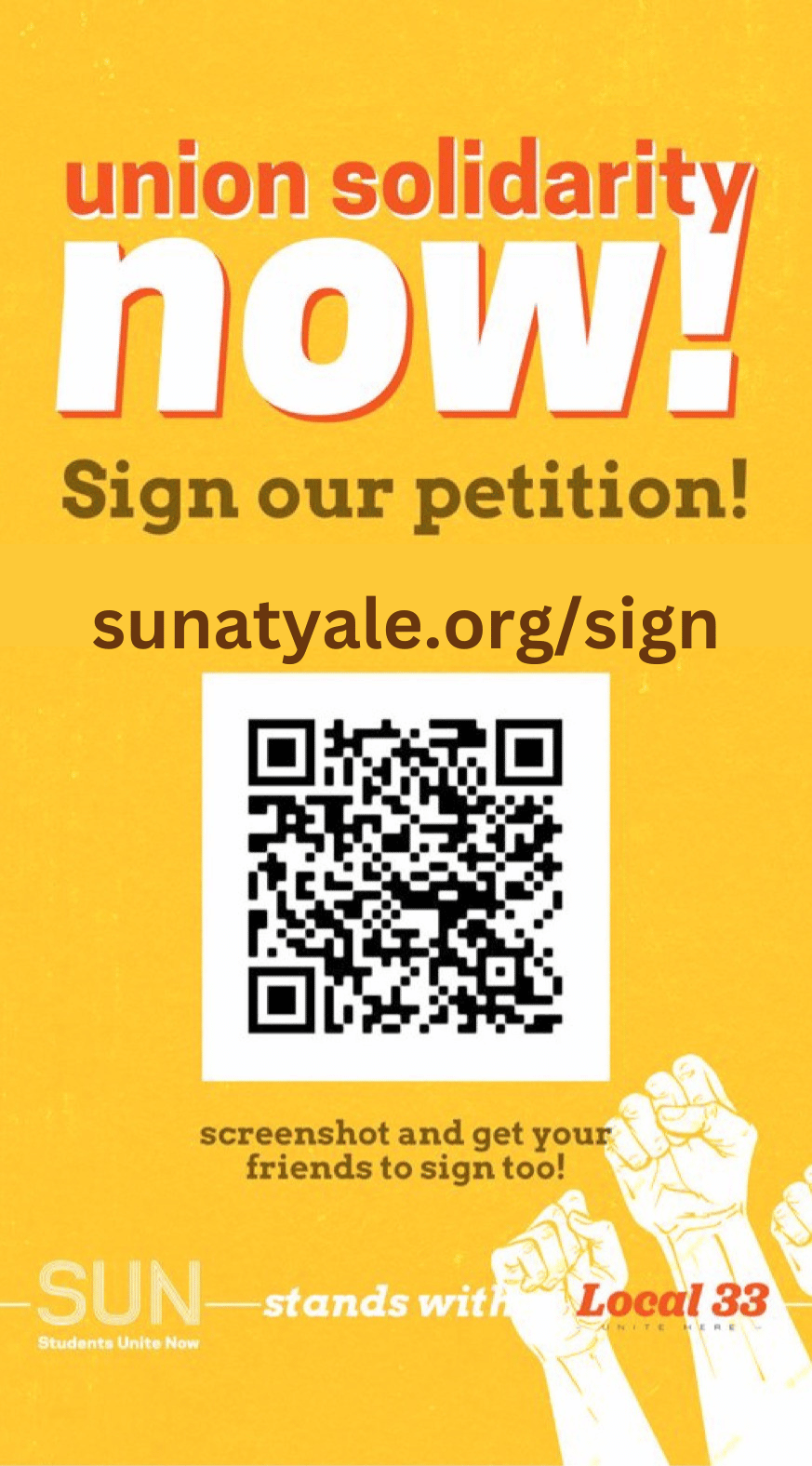 STEP #2: Can you ask your extracurricular, cultural, or social groups at Yale to send out an email to their email list?
HERE is an example email to send to your group — it includes email text to send out on any email list.
STEP #3: Send a text to 5 friends asking them to sign the petition.
You know your friends best, so customize from this example text or send your own:
Hi! I'm text-banking for SUN & Local 33 right now. I signed the petition at this link because [YOUR REASON].
Will you take a sec to sign when you see this? Go to sunatyale.org/sign
THANK YOU FOR SUPPORTING THIS HISTORIC UNION DRIVE!