CLICK HERE: Signature Document
ASK #1: Double check your own signature! The widget we are using to collect signatures on the Letter takes two separate clicks to fully submit.
Open the doc, then "Ctrl + F" your name. If you DO NOT find your name, then we do NOT have your signature — Sign here if needed.
CLICK HERE: SUN Facebook 
ASK #2: Invite 10 FB friends to "LIKE" the page for updates about future actions. Remember, we are building buzz but that's not enough! It will take direct action.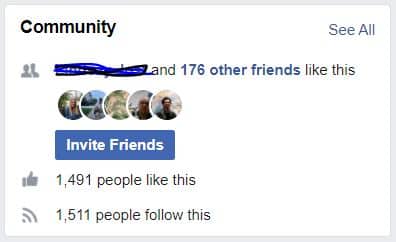 SCROLL DOWN ON FB TO RECENT POST
ASK #3: Share the recent post with a caption sharing your story about why you want these demands. If comfortable, set your post to "public." Let's use these questions to come up w/our captions: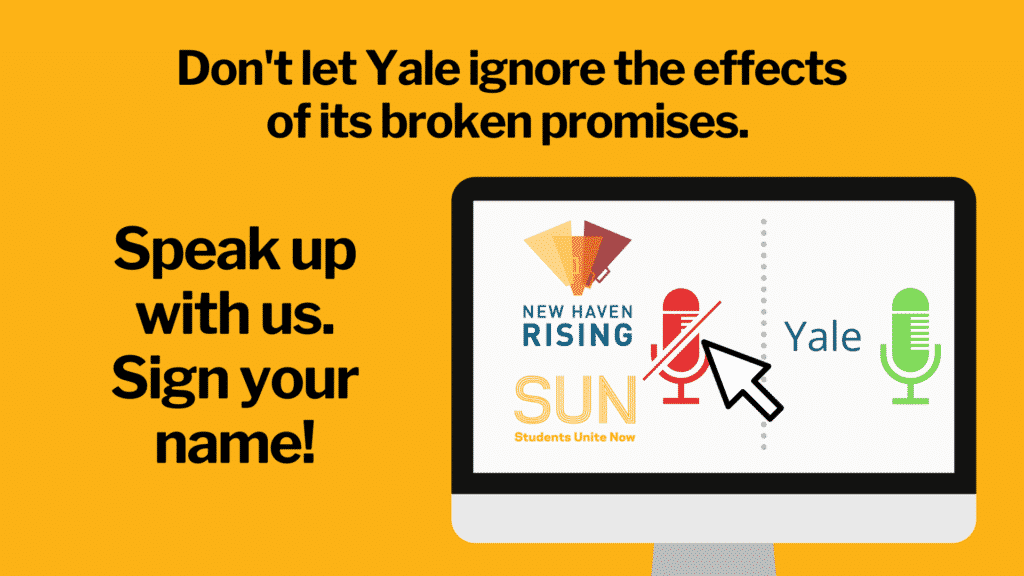 "I want you to join me in telling Yale to fulfill its broken promises because…."
What moment of your undergrad experience shows you that Yale can afford a fair share to New Haven?

If Yale paid a fair share, what city services would you be excited to see improve & why?

Now that Yale demonstrated that eliminating the SIC is possible, why are you pushing Yale to eliminate it once and for all?

How do you notice the effects of Yale's neglect about YMHC wait times and therapist preferences this semester?
How do I know if I am sharing a "story"?  You are sharing a story if you are writing in the first person as yourself. Write what you are comfortable sharing about these demands — an experience, moment that made you feel or realize something, or an observation. We each can speak for ourselves,  not for everyone, because our experiences of race and class differ.
TEXT-BANKING
ASK #4: Send a text to 5 friends or classmates who you want to ask to sign the Fair Share petition and the SUN letters. 
You know your friends best, so feel free to customize from this example text:
Hi! I'm texting with SUN & NHR right now. I signed action items at this link because [1-2 REASONS].
Will you take a minute and sign when you see this? www.sunatyale.org/sign
THANK YOU BEING PART OF THIS BLITZ!

We will continue to ramp up the fight
alonside the Yale Fair Share coalition.
Stay tuned for next steps!